FlowCon SM
DN15-40 (1/2"-1 1/2")
Dynamic self-balancing modulating control valve
Total authority, pressure independent
State-of-the-art user-friendly actuator
Adjustable to 51 different maximum flow rate limits
Forged brass housing
Display including various actuator information and current flow rate
Optional fail safe function
Optional BACnet version
Standard with pressure/temperature plugs
Range of union end connections available
FlowCon Weather Box available - high protection for FlowCon SM actuator
Sizes:
DN15-40 (1/2"-1 1/2")
ΔP-range:
2-320 kPaD (4.6-46 psid)
Flow rate:
0.176-2.34 l/sec (2.78-37.1 GPM)
FlowCon SM
DN50-250 (2"-10")
Dynamic self-balancing modulating control valve
Total authority, pressure independent
State-of-the-art user friendly actuator
Adjustable to minimum 51 different maximum flow rate limits
Ductile iron housing
Display including various actuator information and current flow rate
Optional fail safe function
Optional BACnet version
Standard pressure/temperature plugs
Universal flange connections
FlowCon Weather Box available - high protection for FlowCon SM actuator
Sizes:
DN50-250 (2"-10")
ΔP-range:
30-800 kPaD (4.5-116 psid)
Flow rate:
1.48-76.8 l/sec (23.4-1220 GPM)
---
Take a Tour inside FlowCon SM
Learn how the FlowCon SM valve is actuator mounted. After installation and programming, understand how the SM's rolling diaphragm technology functions and how the valve works as a true PICV during any operation situation. Also see which valve information is available directly at the actuator display.
The detailed SM actuator animation goes through the actuator programming step by step.
The animation shows in inner working of the FlowCon SM.3.2 but represents all SM valves in the range.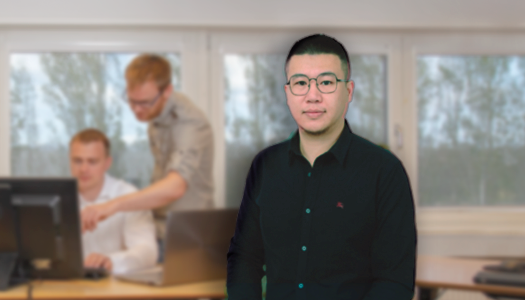 Questions?
Then Give Us a Call
If You have any questions, either in regards to FlowCon's products and services or how and where to use FlowCon products, just get in touch and we will be pleased to assist.
Response time is normally within 8 hours if question is asked in English and during office hours. Other languages and requests asked during vacation time or weekends may experience longer response time. Likewise for any special – out of standard – requests, You may not see an immediate reply, but we are responsive.