Welcome
to the World of FlowCon
We know that time is crucial and understand that Balancing, Commissioning or simply System Verification require easy access to
Product Tech Notes and
Product Instructions

We strive to introduce tools which may benefit You during Project Management or Project Reveiw.
Download the FlowCon App from AppStore or GooglePlay and enjoy an easier life with FlowCon.
---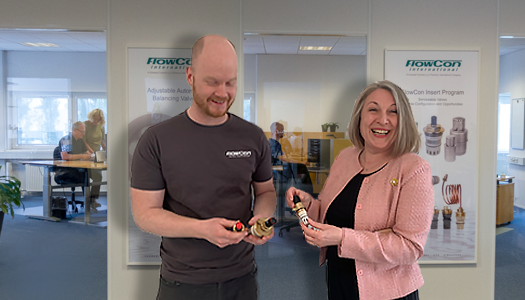 Open for more Knowledge?
Touch Base with FlowCon
We are here to help, so give us a call or write us a text and let us discuss Your project and Your challenges.
Response time is normally within 8 hours if asked in English and during office hours. Other languages or requests asked during vacation time or weekends may experience longer response time. Likewise for any special requests, You may not see an immediate reply, but we are responsive.
#YourEnvironmentOurCommitment