What is a Hot Water Tank?
The hot water tank is used for storing hot water for domestic use and is one of the most widely used thermal energy storage solutions. Cold water will enter at the bottom of the tank and is then heated. If the hot water tank is not used in connection with a solar panel application, the tank will have a built-in burner system either gas or electrically powered. When hot water is needed, it is called for and leaves the tank from the top. As the water level in the tank drops, is fills with more cold water and the process repeats itself. The hot water tank serves as a buffer to increase the system efficiency even during peak periods to secure optimal user experience.
Heat storage in water is still unbeaten regarding simplicity and cost and therefore hot water tanks are found in basically any building construction.
How is a Hot Water Tank Application Optimized?
With proper balance, a hot water tank may reduce heating costs by 20% while securing the domestic hot water and thereby increasing human wellbeing. FlowCon recommends the following solution to a hot water tank installation:
Hot Water Tanks with Pressure Independent Control (PICV)
The PICV will react to system pressure changes and regulate the flow of water to required flow by adjusting the actuator position. This helps the system to be accurately controlled even with pressure changes and reduced loads.
FlowCon recommends the following PICV: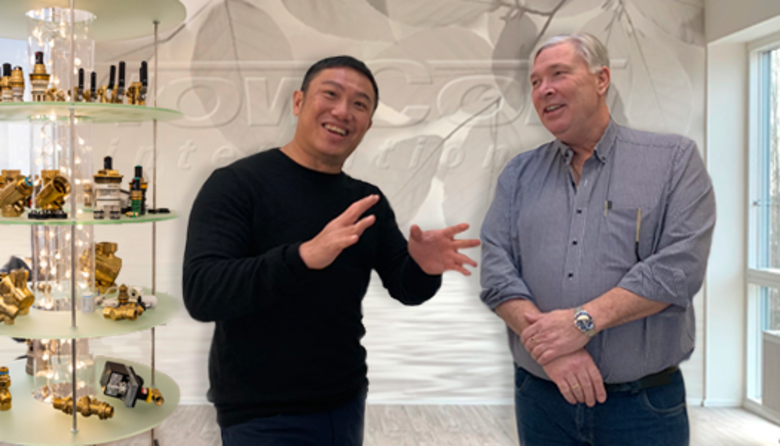 Still in Doubt?
Please Contact Us
If You are in doubt which Solution to choose to Your Application or how a specific product is working, please do not hesitate contacting FlowCon.
We will react as soon as possible, and written reply is normally within 8 hours if Your question is asked in English and during office hours. Other languages and requests asked during vacation time or weekends may experience longer response time. Likewise, for any special and out of standard requests, You may not see an immediate reply, but we are responsive.