What is Underfloor Heating?
Waterborne underfloor heating turns floors into radiators and helps to prevent cold spots and draughts in buildings. Consequently, cold feet are avoided. In fact, indoor temperature may be reduced by 1° or 2°C and still provide an acceptable level of comfort. This and the fact that an underfloor heating system works at a lower temperature (40°C / 104°F) than a standard radiator system (65°C / 149°F) and lower ΔT will result in lower flow rates, reduced energy consumption and less demand on the boiler.
Central placing of a manifold is often seen on underfloor heating systems to control the flow of water through the system to provide an even, comfortable warmth to each zone or room. The manifold actually includes a flow manifold and a return manifold and for each zone is placed an ON/OFF actuator on the return pipe responding to the call for heat from a room thermostat.
Underfloor heating works well with renewable technology like heat pumps.
How is an Underfloor Heating Optimized?
With proper balance and controlled flow, an underfloor heating system will achieve controlled temperature and maintain low fluid velocity to get full use of the water heat energy. FlowCon recommends two different solutions to an underfloor heating installation:
1. Underfloor Heating with Differential Pressure Control (DPCV)
The DPCV will keep a constant differential pressure, ΔpC, across the circuit it is controlling. This helps the sub-system to maintain a constant differential pressure, keep flow steady and secure hydraulic stability.
FlowCon recommends the following DPCVs and Partner Valves:
2. Underfloor Heating with Pressure Independent Control (PICV)
The PICV will react to system pressure changes and regulate the flow of water to required flow by adjusting the actuator position. This helps the system to be accurately controlled even with pressure changes and reduced loads.
FlowCon recommends the following PICVs:
---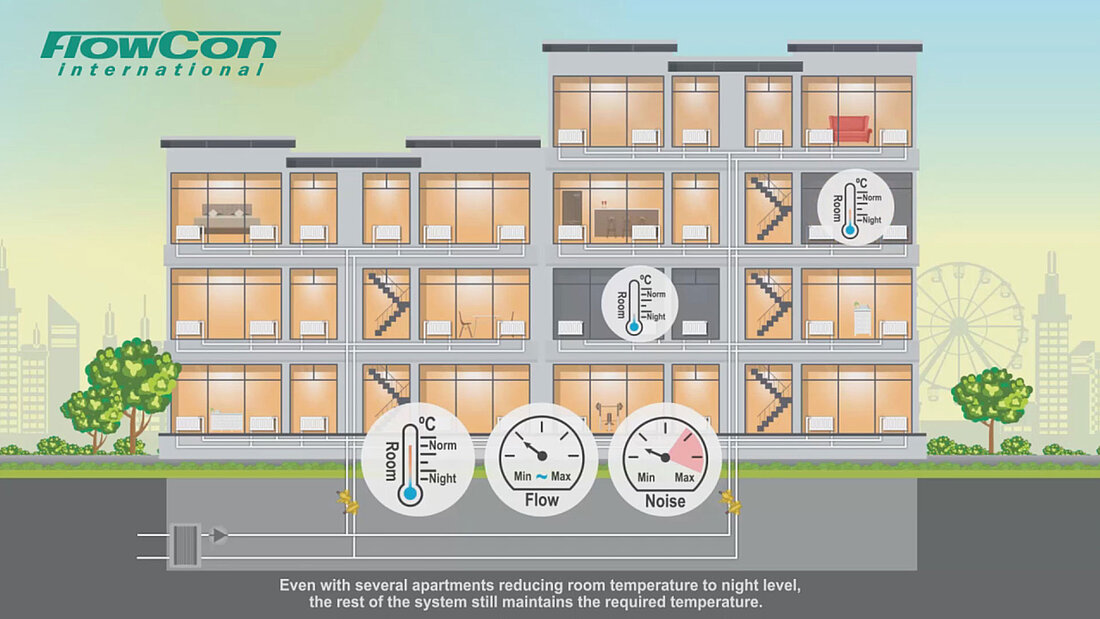 FlowCon EDP Application Example
Heating System in Apartment Block
How does a conventional heating system work?
Which inconveniences are experienced?
Which effect does the installation of FlowCon EDP have?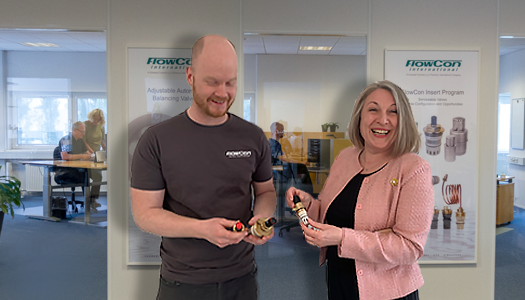 Still in Doubt?
Please Contact Us
If You are in doubt which Solution to choose to Your Application or how a specific product is working, please do not hesitate contacting FlowCon.
We will react as soon as possible, and written reply is normally within 8 hours if Your question is asked in English and during office hours. Other languages and requests asked during vacation time or weekends may experience longer response time. Likewise, for any special and out of standard requests, You may not see an immediate reply, but we are responsive.