What is a Radiator or Radiator System?
Radiators are one of the oldest ways of building heating. The function of a radiator system is to maintain room temperature at an acceptable level at each location no matter the outdoor temperature. Hot water is pumped to each radiator which through convection heats the surrounding air. Radiator ΔT may be controlled by a radiator thermostat, but without further system balancing, poor flow- and temperature control and noise may most likely be problem issues for the radiator system.
How is a Radiator Application Optimized?
With proper balance, a sub-circuit of radiators will provide noise free temperature control allowing optimal indoor climate and increasing people comfort. FlowCon recommends the following different solutions to a radiator system installation:
Radiators with Differential Pressure Control (DPCV)
Radiator Systems are often seen including a radiator thermostat (TRV) on each radiator. The TRV will open or close depending on setting and surrounding room temperature and allow more or less water into the radiator, but on its own it will not balance the flow and in case of high differential pressure across the TRV, it will screen unbearably.
The DPCV will keep a constant differential pressure, ΔpC, across the circuit it is controlling. This helps the sub-system to maintain a constant differential pressure, keep flow steady and avoid noise. The DPCV's partner valve can be a simple ball valve, a static flow balancing valve or an automatic balancing valve (ABV). The ultimate solution is the combined DPCV and ABV allowing full pressure and flow control to the zone incl. ON/OFF control for possible night temperature reduction.
FlowCon recommends the following DPCVs and Partner Valves: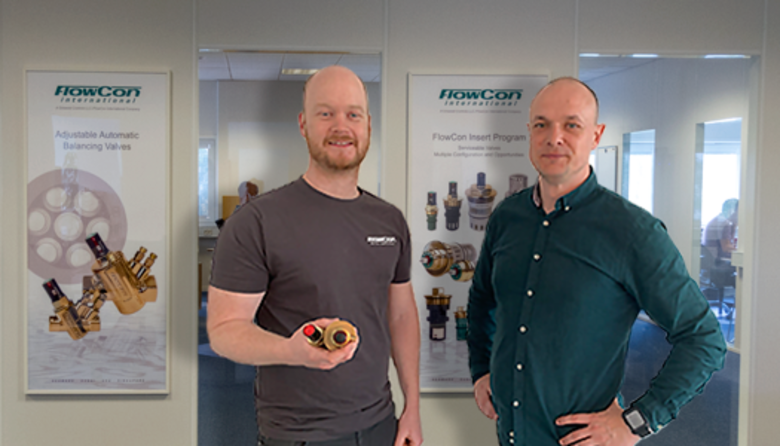 Still in Doubt?
Please Contact Us
If You are in doubt which Solution to choose to Your Application or how a specific product is working, please do not hesitate contacting FlowCon.
We will react as soon as possible, and written reply is normally within 8 hours if Your question is asked in English and during office hours. Other languages and requests asked during vacation time or weekends may experience longer response time. Likewise, for any special and out of standard requests, You may not see an immediate reply, but we are responsive.