It all began back in the mid '80s with a brilliant idea. Since then FlowCon invented the PICV concept (Pressure Independent Control Valve concept) and introduced the world's first PICV in 1994. Ever since we have introduced new and easy-to-use solutions and today FlowCon holds the largest install-base of dynamic pressure independent valves with more than 10 million valves in operation in over 60 countries around the world. FlowCon is truly a significant world market player with own offices in the Denmark, USA (California), Singapore, Dubai and China (Shanghai) and includes FlowCon IVC and Griswold Controls as FlowCon Group members.
FlowCon has always been appreciated as an innovative leader on the dynamic balancing market. We are specialized in dynamic applications and are constantly developing and improving solutions in response to market demands. With our direct focus on development of new products and further development of the current product range, we are continuously able to offer our customers the best products matching their application.
We are proud to say: Your Environment – Our Commitment
Our Mission is to make waterborne HVAC system the preferred source of cooling and heating in buildings and thereby reduce the environmental footprint obtained with proper building temperature control.
Our Vision is to improve energy efficiency, increase simplicity and secure stability in waterborne HVAC installations – in all project phases from planning through to maintenance. We do this by developing and promoting products, which approach and prevent problems generated by pressure fluctuations in the system.
At FlowCon International we focus directly on development of new products as well as additional development to expand the current product range so that we at all times can offer our customers a wide range of solutions.
At the same time we also spend a lot of time in research to remain the front-runner in our line of business offering state-of-the-art product solutions. This could for instance be alternative materials, which are tested to meet special demands as to temperature, media and reduced weight.
All product development is done in SolidWorks providing 3D models available for production partners and customers. These models used directly in customers' own CAD programs are helpful in illustrating product dimensions, special product features etc.
First after confirmation of product performance and rigid life-time testing, will a product be released for production. Production of the sub-components is done based on 3D engineering drawings utilizing a network of specialized sub-suppliers subject to continuous vendor-evaluation. Once produced, all components are received at our factories, located in Denmark and California respectably, subject to incoming inspection. Once approved, the components are assembled into final products and function tested before shipment in accordance to our ISO 9001:2015 certification.
All products sold by FlowCon International hold either European or American origin, which can be certified by the Danish Industrial Federation upon request.
Growth requires expansion at FlowCon International, Denmark
With an increased capacity at the Danish headquarters in Slagelse, FlowCon International is ready to continued global growth.
"We are lacking space, and we now get twice as many square meters, which we need for different logistic activities," says Bjarne Wittendorff Ibsen, chairman and founder of FlowCon.
Construction of the new expansion is currently ongoing and should complete by July. The ground floor of the new building is 2,000 m2, but an integrated deck in parts of the building provides FlowCon with an added floor level and an additional 300 m2 to be used for product development, offices, canteen and changing facilities.
"Our new Danish facilities will, among other things, be used for quality control of products, which we get from our suppliers. We produce the most critical parts ourselves, but otherwise outsource production whenever feasible. It's all about optimizing the processes, and with the extension, we will get space to include assembly process automation in our own facility" says Bjarne Wittendorff Ibsen.
In addition to Slagelse, the FlowCon/Griswold Group has branches in US, China, Dubai and Singapore. The Group employs 140 people globally, of which 40 are headquartered in Slagelse, close to the E20 motorway and exit 39. Also in California, FlowCon is expanding its capacity and the US-company will soon move to new and larger premises.
At FlowCon we continue to state : Your Environment - Our Commitment.
Favorable verdict for FlowCon in Patent validity dispute with Frese
The European Patent Office has confirmed the validity of FlowCon's European patent on PICV in opposition proceedings
Based on the argumentation presented by both FlowCon and Frese, the Opposition Division of the European Patent Office has decided to uphold FlowCon's European patent no. EP 2729719. The decision can be downloaded here
Background:
FlowCon was the first company in the world to present a Pressure Independent balancing Control Valve (PICV) 25 years ago. Ever since, FlowCon has been at the forefront of the development with a range of further improvements and innovations on PICVs.
In 2012, FlowCon filed a European patent application directed to an improved PICV. The granted European patent EP 2729719 was published in 2015 and opposed by Frese A/S in 2016.
After written and oral proceedings with submissions by both FlowCon and Frese, the European Patent Office ruled in favor of FlowCon in 2018, determining the European patent to be valid.
In addition to European patent EP 2729719, FlowCon's PICVs are protected worldwide by corresponding granted patents in China, Indonesia, Korea, Malaysia, Russia, UAE and USA, as well as a pending patent application in India.
FlowCon's PICVs comprise a number of innovatively designed and arranged components, which allow the maximum flow to be set independently from, and to remain unaffected by, continuous flow regulation in use. Furthermore, these PICV inserts are inexpensive and easy to replace as compared to other known solutions on the market.
FlowCon's more recent innovations are also globally protected by patents to further underline the competitive edge of FlowCon's products.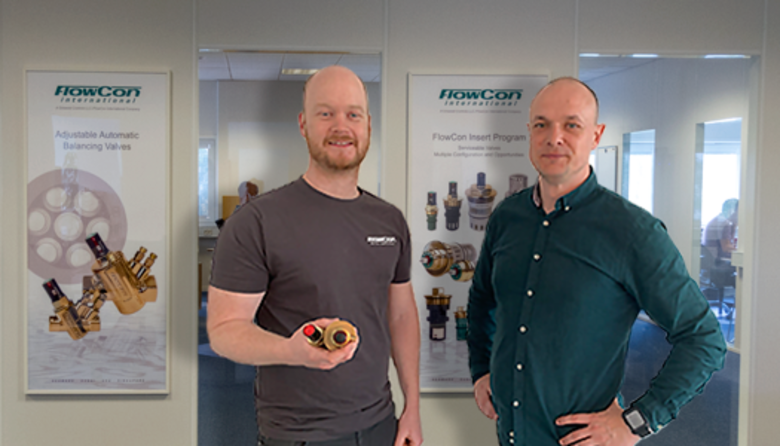 Questions?
Then Give Us a Call
If You have any questions, either in regard to FlowCon's products and services or how and where to use FlowCon products, just get in touch and we will be pleased to assist.
We will react as soon as possible, and written reply is normally within 8 hours if Your question is asked in English and during office hours. Other languages and requests asked during vacation time or weekends may experience longer response time. Likewise, for any special – out of standard – requests, You may not see an immediate reply, but we are responsive.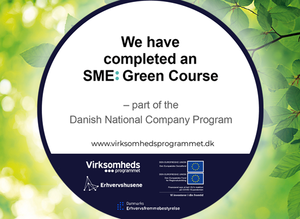 If you are interested in (or required to) documenting your project's carbon footprint, FlowCon can assist with CO2 invoice for all our PICVs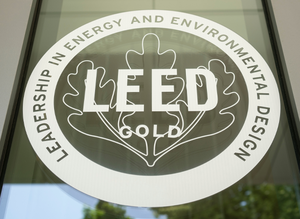 LEED certified green buildings are better buildings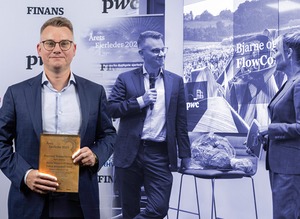 Last week was a very special week 🥇🥇😃