Thermostatic Control Valves
What is a Thermostatic Control valve?
A Thermostatic Control valve will provide a constant and uniform hot water temperature in the domestic hot water system it is installed in. This will increase user-comfort as waiting time for hot water at tapping point and consequently water waste are eliminated. A Thermostatic Control valve is not the same as a mixing valve or an anti-scalding valve.
The FlowCon solution, FlowCon T-JUST, is due to design and material not susceptible to blockage and scaling and the Thermostatic Control valves are WRAS approved.
FlowCon's range of Thermostatic Valves includes:
#YourEnvironmentOurCommitment
Why choose a Thermostatic Control valve?
A Thermostatic Control valve, being insert based, will make installation, setting and maintenance easy for the contractor and increase comfort and save water for the end-user
How does a Thermostatic Control valve work?
A Thermostatic Control valve controls the hot water temperature in the domestic water sub-circuit where it is installed. It includes a thermostatic element which accurately expands according to water temperature. The FlowCon solution includes a by-pass feature which can be either manually operated or electrically actuated. The purpose of the by-pass is to increase the water temperature to a maximum for a time period to avoid bacterial problems such as Legionella.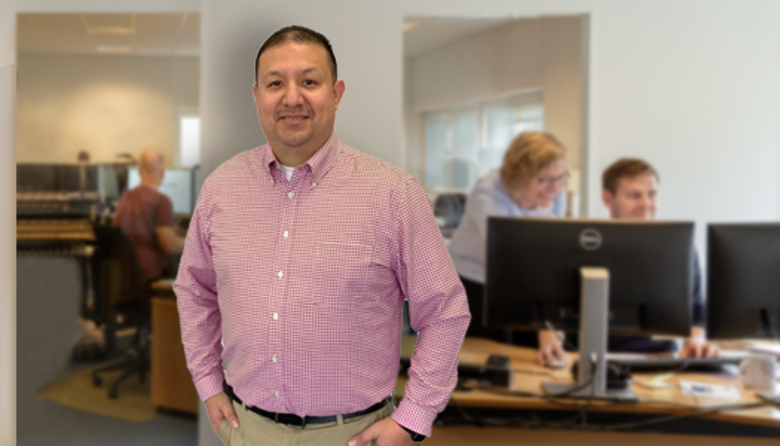 Questions?
Then Give Us a Call
If You have any questions, either in regard to FlowCon's products and services or how and where to use FlowCon products, just get in touch and we will be pleased to assist.
We will react as soon as possible, and written reply is normally within 8 hours if Your question is asked in English and during office hours. Other languages and requests asked during vacation time or weekends may experience longer response time. Likewise, for any special – out of standard – requests, You may not see an immediate reply, but we are responsive.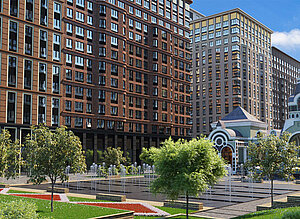 A new residential complex in the heart of Moscow with FlowCon T-JUST on domestic hot water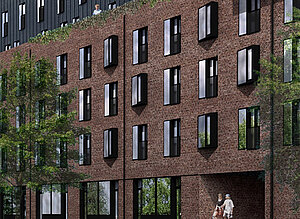 Best balance in heating system and hot domestic water