What is a Cooling Tower?
A cooling tower is a big vessel which contains a large fan blowing air through the unit. Water including excess heat from the HVAC system is entered at the top of the cooling tower where the water flows down several flow plates to the cooling tower basin. As the water passes to the bottom, air is pulled through the plates and over the water and heat is withdrawn through evaporation. Hereafter the cold water to pumped back to the HVAC system ready to collect more heat.
Large cooling towers are typically installed on power plants and other industrial facilities and smaller versions are often seen on rooftops of shopping centers, hospitals and large commercial buildings providing cooling to the HVAC system.
How is a Cooling Tower Application Optimized?
With proper balance, a water-cooled cooling tower may reduce cooling costs to a minimum still providing the required design load. FlowCon recommends the following solution for Cooling Tower installation:
1. Cooling Towers with Pressure Independent Control (PICV)
The PICV will react to system pressure changes and regulate the flow of water to required flow by adjusting the actuator position. This helps the system to be accurately controlled even with pressure changes and reduced loads.
FlowCon recommends the following PICV:
2. Cooling Towers with Automatic Balancing (ABV)
The automatic balancing valve will react to system pressure changes and limit the flow of hot or cold water to required max. flow helping the system to be accurately controlled even with pressure changes. This solution is recommended to be installed with the separate control valve.
FlowCon recommends the following ABV: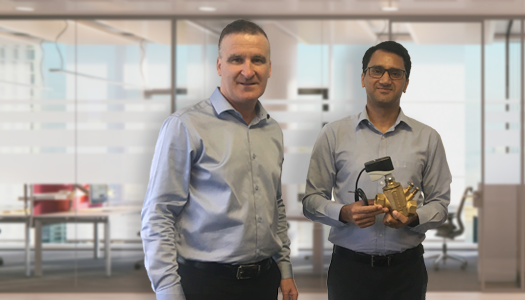 Still in Doubt?
Please Contact Us
If You are in doubt which Solution to choose to Your Application or how a specific product is working, please do not hesitate contacting FlowCon.
We will react as soon as possible, and written reply is normally within 8 hours if Your question is asked in English and during office hours. Other languages and requests asked during vacation time or weekends may experience longer response time. Likewise, for any special and out of standard requests, You may not see an immediate reply, but we are responsive.