FlowCon EDP
DN15-50 (1/2"-2")
Adjustable differential pressure controller (DPCV)
Serviceable and compact
Adjustable to 41 different ΔpC settings
Forged brass or DZR brass housing DN15/20/25 (1/2"-1"), forged brass housing DN25-50 (1"-2") or ductile iron housing DN40/50 (1 1/2"-2")
Optional pressure/temperature plugs
Fixed female-by-female threaded
Max. operational ΔP: 500 kPaD (72 psid)
Sizes:
DN15-50 (1/2"-2")
ΔpC-range:
EDP.1: 3-50 kPaD (0.44-7.3 psid)
EDP.2: 5-60 kPaD (0.7-8.7 psid)
EDP.3: 5-100 kPaD (0.7-14.5 psid)
Flow rate:
15-15000 l/hr (0.066-66.0 GPM)
Partner valves:
FlowCon QuickDisc®
FlowCon Partner Ball
FlowCon S-JUST
FlowCon E-JUST
FlowCon Composite
---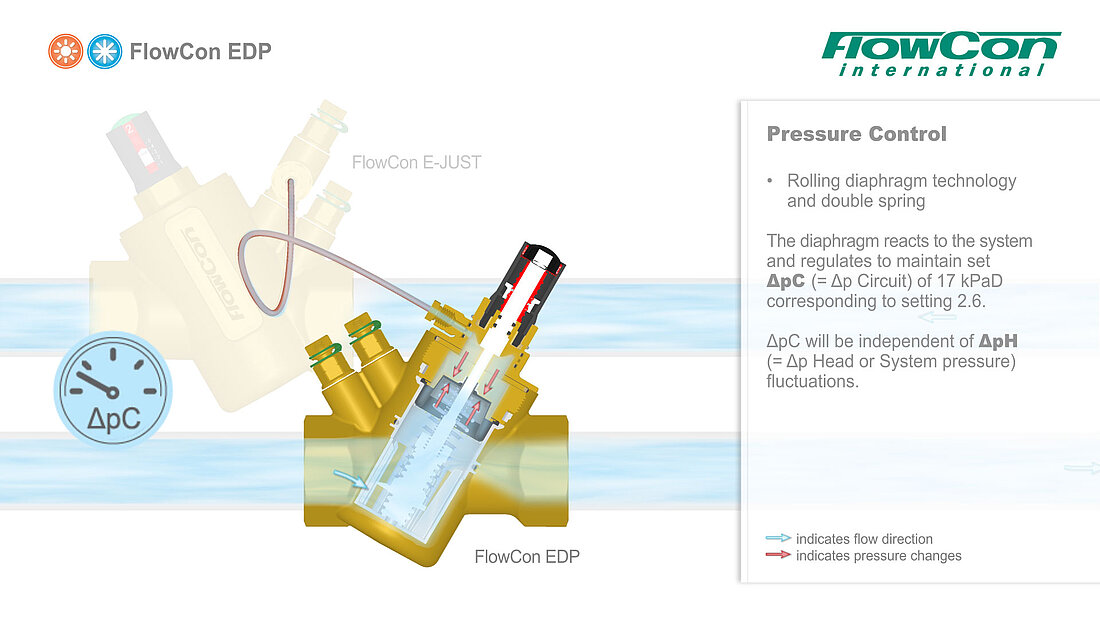 Take a look inside the FlowCon EDP
Differential Pressure Control
How does the FlowCon EDP work?
How is the EDP insert set and installed?
Which features does the EDP hold?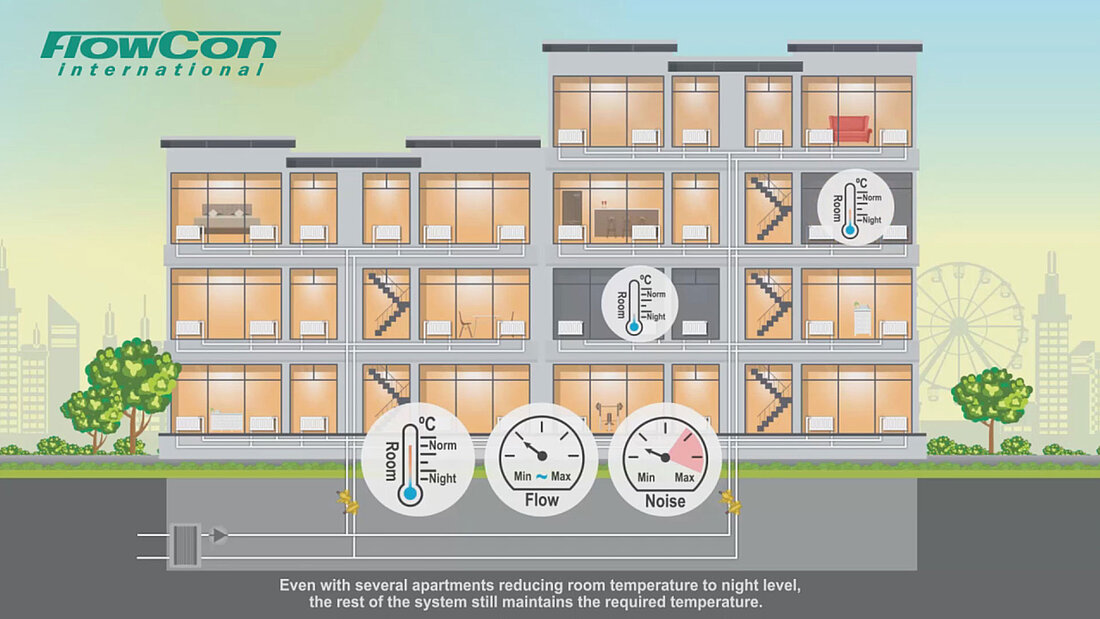 FlowCon EDP Application Example
Heating System in Apartment Block
How does a conventional heating system work?
Which inconveniences are experienced?
Which effect does the installation of FlowCon EDP have?
---

Thobias Schlatter, Taconova Teamleader Systems states:

"Both the DPCV-valve FlowCon EDP and the PICV-valve FlowCon Green come with several benefits and are the ideal integrators in our solutions. The FlowCon valves simply offer everything that dynamic balancing requires in a simple, convenient and efficient way. They are compact, flexible and easy to use. This ideally complements our system concept of intuitive technology - it couldn't be better".
Taconova and FlowCon have worked together for years on the DPCV and PICV market.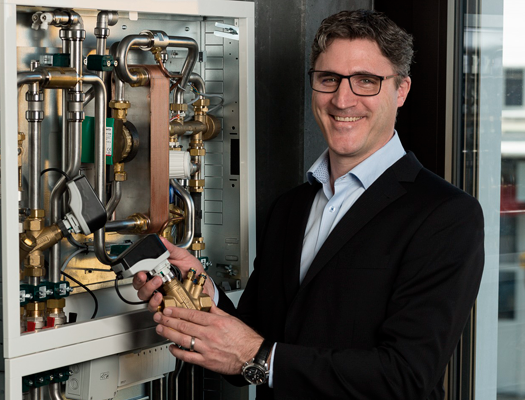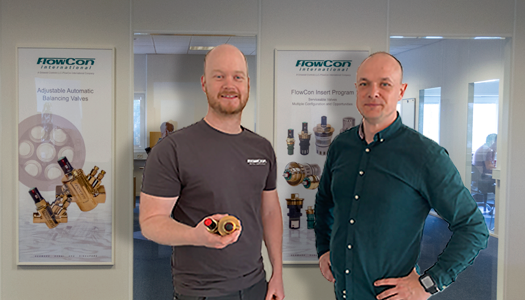 Questions?
Then Give Us a Call
If You have any questions, either in regard to FlowCon's products and services or how and where to use FlowCon products, just get in touch and we will be pleased to assist.
We will react as soon as possible, and written reply is normally within 8 hours if Your question is asked in English and during office hours. Other languages and requests asked during vacation time or weekends may experience longer response time. Likewise, for any special – out of standard – requests, You may not see an immediate reply, but we are responsive.
---