Domestic Hot Water Circulation
What is a Domestic Hot Water?
A domestic hot water system (DHW) is used to provide hot water for showers, bathroom sinks, tubs, kitchens and other tap points. It is found in every household, office block, hotel and hospital – basically in any building.
How is a Domestic Hot Water Application Optimized?
With proper thermal balance, the DHW system will work efficiently and the right water temperature will immediately be available at all tap points ensuring optimal comfort and no water waste while waiting for hot water. FlowCon recommends the following solution for domestic hot water installation:
Domestic Hot Water with Thermostatic Balancing (TBV)
The TBV will react to system temperature changes and if water temperature through the TBV is above set-point, the TBV closes to a minimum and vice versa. This helps the system to be provide the right temperature at all tap points.
An additional benefit is the TBV's built-in bypass which allows for either manual, timer based or BMS controlled water pasteurization through thermal disinfection.
FlowCon recommends the following TBV:
---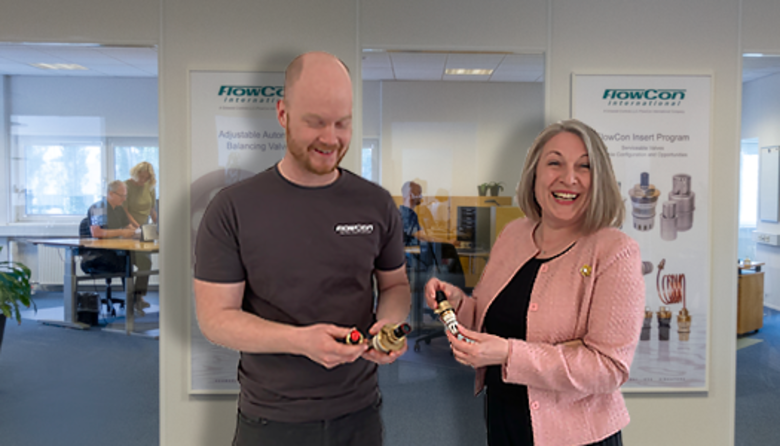 Still in Doubt?
Please Contact Us
If You are in doubt which Solution to choose to Your Application or how a specific product is working, please do not hesitate contacting FlowCon.
We will react as soon as possible, and written reply is normally within 8 hours if Your question is asked in English and during office hours. Other languages and requests asked during vacation time or weekends may experience longer response time. Likewise, for any special and out of standard requests, You may not see an immediate reply, but we are responsive.