Welcome to One Microsoft Place, Ireland.
Home to more than 2,000 people and 71 different nationalities. A global community, bringing talent together to achieve more and still feeling local - awarded overall top prize in the recent ICE Award as 'Project Of The Year 2019.
#MicrosoftLifeIreland.
The single-campus is situated in Leopardstown, Dublin, Ireland and houses a staff of more than 2,000 people from software development, testing and localization to operations, finance, HR and sales & marketing for Europe, Middle East and Africa. It covers four floors and a total of 34.000m².
The building marks another step in Microsoft's cultural shift towards "one Microsoft", with data scientists, AI bot builders and mixed reality game developers sitting alongside sales and marketing staff.
"Technology is rapidly changing how we live, work and play and Microsoft is a major force in driving this change," said Ms Johnson, Microsoft EVP. "This wonderful new building creates the opportunity for the Irish based team to do more together by facilitating development, innovation and creativity". Included is also a dedicated innovation and education hub, DreamSpace, open for students and teachers. Theo Cullinane, CEO BAM Ireland, adds "The BAM team is honored to be able to use our skills to deliver this cutting-edge HQ building to provide great working and leisure spaces and the optimum working environment for the Microsoft staff".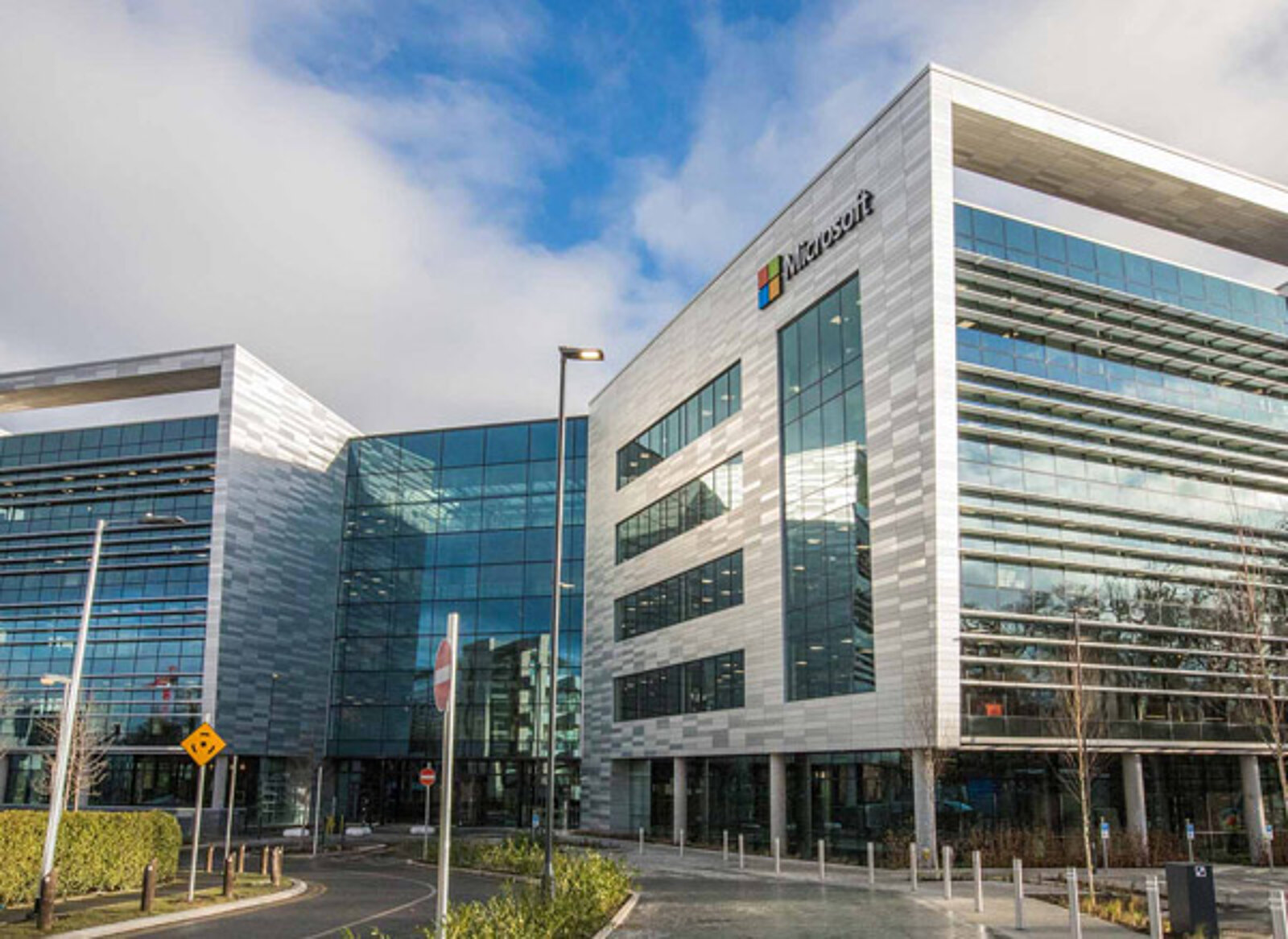 Project name:
One Microsoft Place
Client:
Microsoft
Project management:
Mace and CBRE
Architect:
RKD Architects and Gensler
Consultant:
Hanley Pepper Consultant Engineers
Contractor:
BAM (lead contractor) and Jones Engineering (MEP contractor)
Valve model and quantity:
1300 valves FlowCon PICVs
incl. FlowCon Green.0/.1/.2 in By-Pass Assemblies on FCUs and
FlowCon Green.3 and FlowCon SM on AHUs
Application:
New building
FlowCon distributor:
Advanced Technical Products Ltd, Ireland
Date of inauguration:
February 22nd, 2018.
The new campus provides an environment that will drive further innovation and creativity by the Microsoft team on behalf of society. The building design has led to the creation of 'neighborhoods' with numerous open spaces and relaxation zones all of which provide endless opportunities for people to work, think, create and problem solve together. The outdoor environmental aspects have also been heavily considered; from rainwater collection to own production of herbs in the building's eateries and bee hives on the rooftop. Therefore, it was only natural in request state-of-the-art equipment when looking at the building's indoor comfort control - and FlowCon's pressure independent solution, FlowCon Green and SM, was chosen.
---