Growth requires expansion at FlowCon International, Denmark
With a doubling of capacity at the Danish headquarters in Slagelse, FlowCon International is ready to continued global growth.
"We are lacking space, and we now get twice as many square meters, which we need for different logistic activities," says Bjarne Wittendorff Ibsen, chairman and founder of FlowCon.
Construction of the new expansion is currently ongoing and should complete by July. The ground floor of the new building is 2,000 m2, but an integrated deck in parts of the building provides FlowCon with an added floor level and an additional 300 m2 to be used for product development, offices, canteen and changing facilities.
"Our new Danish facilities will, among other things, be used for quality control of products, which we get from our suppliers. We produce the most critical parts ourselves, but otherwise outsource production whenever feasible. It's all about optimizing the processes, and with the extension, we will get space to include assembly process automation in our own facility" says Bjarne Wittendorff Ibsen.
In addition to Slagelse, the FlowCon/Griswold Group has branches in US, China, Dubai and Singapore. The Group employs 140 people globally, of which 40 are headquartered in Slagelse, close to the E20 motorway and exit 39. Also in California, FlowCon is expanding its capacity and the US-company will soon move to new and larger premises.
At FlowCon we continue to state : Your Environment - Our Commitment.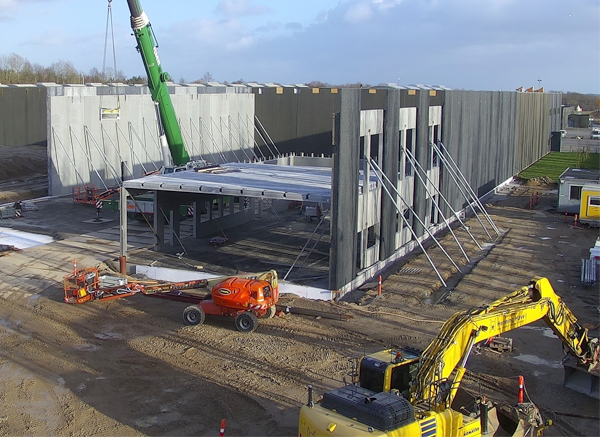 | | |
| --- | --- |
| Project name: | FlowCon expansion, Denmark |
| Developer: | FlowCon International |
| Contractor: | Daugaard Pedersen |
| Valve model: | FlowCon Green and FlowCon E-JUST |
| Application: | New building |
| Date of inauguration: | Planned for 07/2020 |