Beijing New Airport is the biggest airport in the world and will eventually become the busiest airport in the world. FlowCon is proud to fly along.

Beijing Daxing International Airport, also known as Beijing New Airport, is the second international airport in the greater Beijing area and it is located in the Daxing District (the southern suburbs of Beijing) which makes it ideal in order to serve the Chinese capital and the neighboring areas of Hebei and Tianjin. Even though the airport is located 46 km south of the city center, it will with the new infrastructure, fully integrated into the local transport system and into the high-speed rail networks, be fast and easy to reach your final destination.
The new mega-airport is expected to become the main airport hub of the region and is expected to handle up to 72 million passengers per year by 2025 and reach an outstanding 100 million in the future. Already today, it assists reducing congestion at the existing Beijing international airport.
The gigantic airport, with the impressive shape which has given it the nickname 'Starfish', has enormous dimensions. There are currently 4 runways (with the prospect of becoming 7 in the future), 79 airport stands and a vast terminal building covering a 700.000 m2 area while the ground transportation center extends to 80.000 m2. Today, the airport is home for all the major Chinese airlines as well as some international airlines.
The main contractor, BCEG, is in every job committed to provide green, intelligent, collaborative and efficient construction and FlowCon was a perfect choice to accommodate 'Green, Intelligent and Efficient' with its FlowCon EVS and PICV solutions.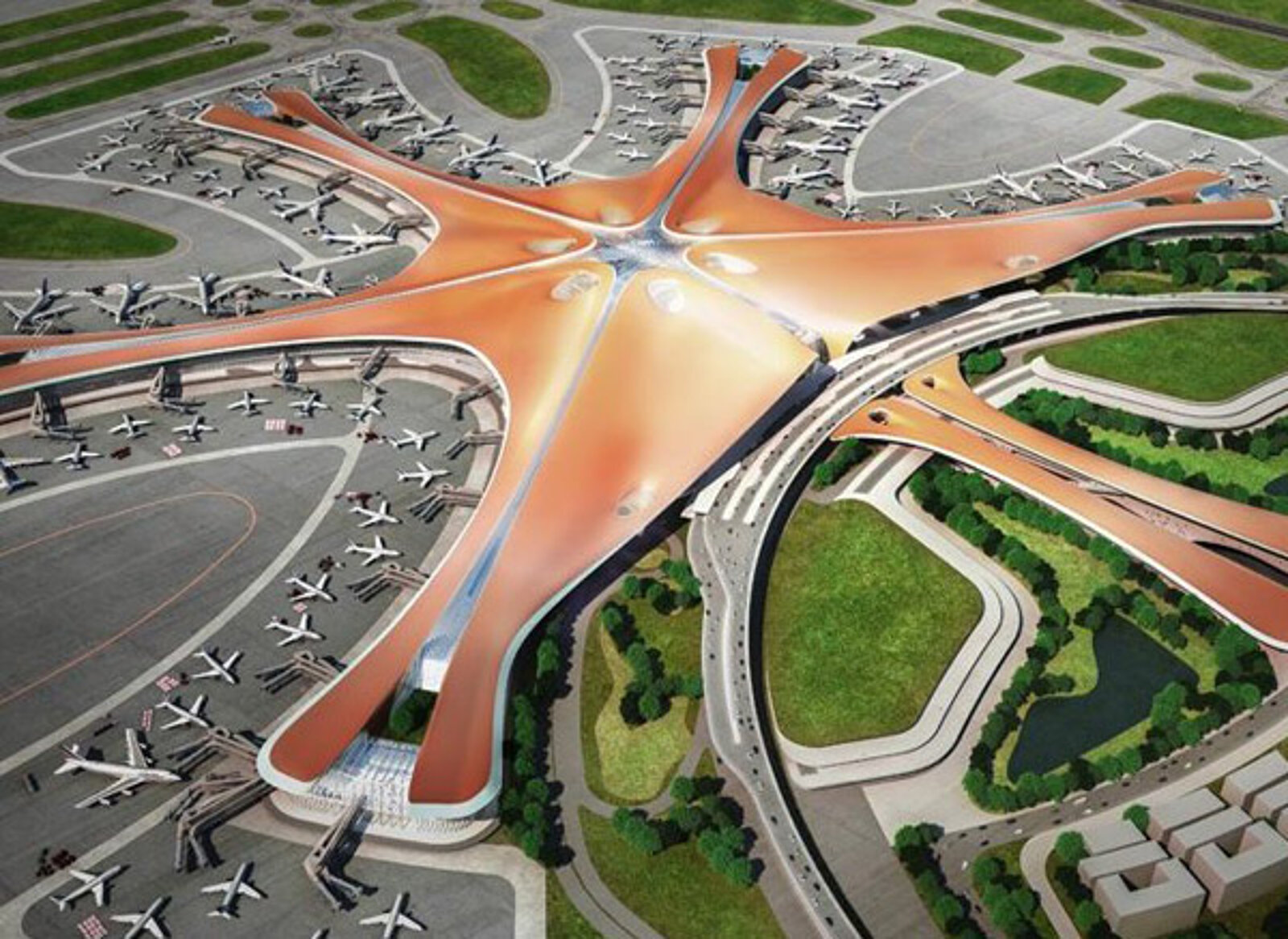 | | |
| --- | --- |
| Project name: | Beijing Daxing International Airport, PKX |
| Client: | Beijing New Airport Construction Headquarters (BNAH) |
| Architect: | Zaha Hadid Architects and ADP Ingeniérie |
| Consultant: | Beijing Institute or Architecture & Design (BIAD) |
| Contractor: | Beijing Construction Engineering Group Co. Ltd. (BCEG) |
| Valve model and quantity: | 3000+ FlowCon EVS and 100+ FlowCon Green on FCUs as well as 200+ FlowCon SM on AHUs and Precision Air Condition Units, PAUs |
| Application: | New building |
| FlowCon Distributor: | WHCon |
| Date of inauguration: | 25th September 2019. |
---