02.2019
CHUO, University Hospital in Ourense - Spain
The expansion and refurbishment of the university hospital complex in Ourense, Complejo Hospitalario de Ourens (CHUO hospital) is a transformation supporting "Innovation in the future health in Ourense", says Alberto Núñez Feijóo, President of La Xunta - And FlowCon is part of this innovative transformation.
Application
The new hospital block has more than 400 rooms, each equipped with a 4-pipe fancoil unit providing heating and cooling to the room, which will offer patients and relatives optimal indoor climate. Similar FCUs are installed in the nursing rooms, medical cabinets as well as 15 air handling units. A local 6.000 kW power plant provides both cooling and heating for the entire complex. The hydraulic distribution is made through a number of sub-stations and these sub-stations are the actual providers for the terminal units. All FCUs and AHUs have FlowCon ABVs for flow control installed.
In a facility of this size and seen in the light that the project is a hospital with critical areas such as infectious or immunosuppressed rooms, in which the operating conditions are extremely demanding, it was essential to project management that a dynamic balance would be guaranteed.
With FlowCon ABVs fitted on each FCU and AHU the accurate flow is provided at any load condition and the fundamental requirement of correct room temperature is achieved trouble-free.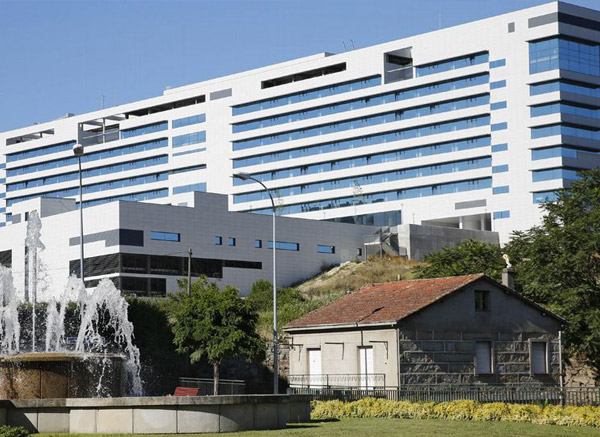 Project Name:
Complejo Hospitalario Universitario de Ourense, Spain
Project Management:
Galician Public Health System (SERGAS)
Consultant:
G.O.C. S.A.
Contractor:
Joint venture between Vias y Construcciones S.A., Extraco and CRC Obras y Servicios
Valve Model and Quantity:
900+ FlowCon ABV with Stainless Steel Insert,
FlowCon K,
FlowCon AHU and
FlowCon Wafer on FCUs (DN15-DN50) and
AHUs (DN50-DN100)
Application:
New building
FlowCon Distributor:
Sedical S.A.
Date of Inauguration:
2017
Performance: Hospital projects are becoming more and more complex and energy efficiency of the whole facility is no longer secondary. The project team's commitment was to "renew and improve public health in Galicia" and with FlowCon ABVs' tamper-proof flow setting, long endurance and high accuracy installed on the CHUO Hospital they are one step closer to their goal. The FlowCon solution provides excellent performance securing optimal indoor comfort for all users.
Serviceability: Hospital projects require large investments in construction and huge maintenance costs for many years. But both installation, commissioning and maintenance costs may be reduced when using FlowCon ABVs particular with the FlowCon insert solution reducing cost to a minimum.
Reliability: Hospital projects are compromising building works and the real difficult is to achieve excellence, but with FlowCon ABVs and their reliable delivery, service and product performance this project is running successfully.
---