New Differential Pressure Control Valve
- FlowCon DPCV
FlowCon is proud to introduce the FlowCon DPCV, which is a differential pressure control valve intended for heating and cooling HVAC systems.
FlowCon DPCV is now available for sale in sizes from 15-50 mm covering flow rates ranging from 50-13000 l/h (0.22-57.24 GPM). The differential pressure control valve maintains a user specific defined constant differential pressure within the valve ΔP range of 5-35 kPaD (0.7-5.1 psid).
The FlowCon DPCV holds a variety of features and benefits including:
Rugged, robust design in bronze/brass.
All functions located on one side for easier access and use.
High flow rates.
Wide presetting range with stepless ΔP-scale and without any need of tools.
Lockable presetting.
Capillary tube with 1/4" male ISO thread connection, fitting many valve types (including all FlowCon AB/ABV/ABM housings).
Available with up to 3 pressure/temperature plugs for maximal measuring options - possibility of measuring the pressure at:
- the capillary tube
- the inlet of the DPCV
- the outlet of the DPCV.
Can be used as a shut-off valve during maintenance.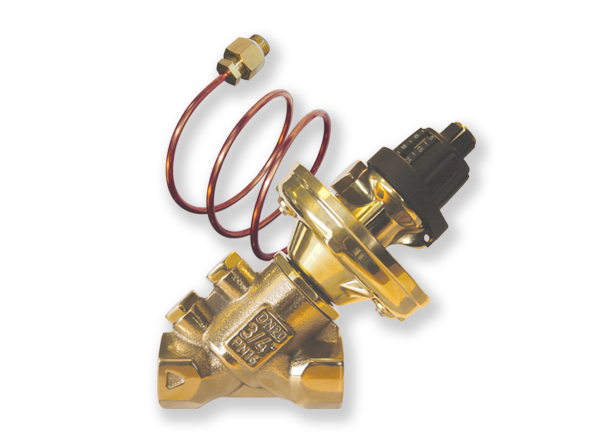 ---