Full Range of FlowCon E-JUST
FlowCon International can now introduce the next size of the FlowCon E-JUST, external adjustable flow control cartridge:
This new 2" E-JUST Cartridge will fit in FlowCon AB-bodies DN40 and DN50, which are available with either plugs or pressure/temperature plugs for verifying differential pressure range and the performance of the cartridge. The E-JUST3.G.B cartridge is available with flow rates from:
3180-16100 l/hr (14.0-70.9 GPM) and in a dP range from
20-400 kPaD(2.9-58 psid).
The Widest Program:
With the two new E-JUST cartridges, FlowCon International offers a complete range of external adjustable cartridges covering all flow rates from 100 l/hr to 17000 l/hr (0.44-74,8 GPM) in two main differential pressure ranges and in optional valve bodies from DN15 to DN50. For larger diameters up to DN150 FlowCon also carries the FlowCon SH valves which are external adjustable, but with a built-in diaphragm.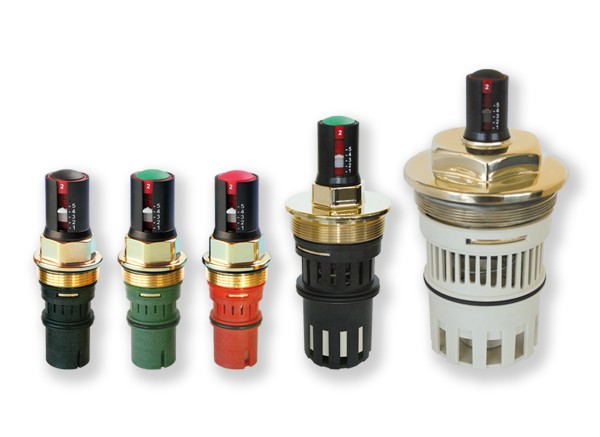 ---