Modification of FlowCon E-JUST.2
FlowCon International can from January 2011 introduce the modified version of the 40mm FlowCon E-JUST, external adjustable flow control cartridge with the new part number:
The new 40 mm E-JUST cartridge will – like the old version – fit AB-bodies DN2 or DN32 as well as ABV2 and ABM2 bodies.
The E-JUST2.Y.G cartridge is available with an extended flow range now covering flow rates from:
535-5830 l/hr (2.36-25.6 GPM)
in a dP range from 17-400 kPaD (2.5-58 psid).
The old version, E-JUST2.Y.B will from January 1st 2011 no longer be available, but will be substituted with the new and modified version.
With this modification FlowCon offers a complete coverage of flow rates in a low pressure range eliminating possible flow gaps.
With FlowCon E-JUST you can now service flow rates from:
100 l/hr to 16100 l/hr (0.44-70.89 GPM).
in two main differential pressure ranges and in optional valve bodies from DN15 to DN50. All E-JUST cartridges offer external adjustability of the flow rates which is easily done even when the system is running.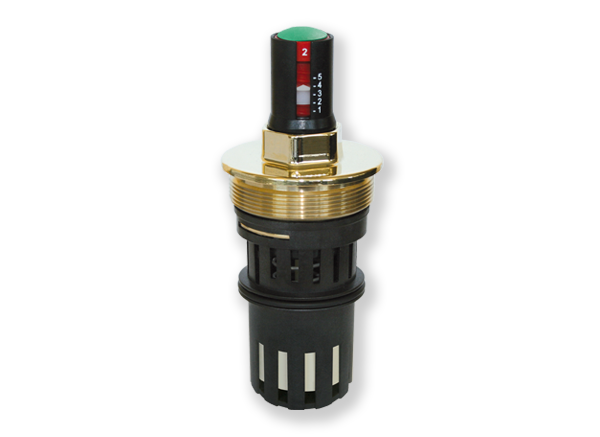 ---