The New Development Bank is a valuable output of BRICS cooperation. It is an important indicator of how working together can contribute to building sustainable future.
The New Development Bank (NDB) was established by BRICS (Brazil, Russia, India, China, and South Africa) in 2015. Its aim is to mobilize resources for infrastructure and sustainable development projects in BRICS and other emerging economies and developing countries, complementing the existing efforts for global growth and development. The bank supports public and private projects through loans, guarantees, equity participation, and other financial instruments and the bank also works closely with the United Nations.
The new permanent headquarters of the NDB has become an iconic building in the Shanghai skyline. With the official opening of the new HQ end of September 2021, the NDB team has now moved into this 126.000 m2 building in the Shanghai Expo Park area. It will be the daily office space for up to 2.500 people.
Application
Innovation, efficiency, and sustainability were amongst the priorities for the NDB HQ Building project.
The installed pressure independent control valves, FlowCon Green and FlowCon SM valves, help reduce energy costs and increase occupant comfort. They are supplemented by the FlowCon EVS which is a dynamic balancing and ON/OFF control valve. By accurate flow control to each fan coil unit, air handler unit and precision air handler unit, the FlowCon valves enable optimal indoor climate, better human productivity, energy savings and reduced CO2 emission.
FlowCon is pleased to have supplied the NDB-project and through this supported their focus investment areas. NDB's funding is dedicated to projects within Clean Energy, Urban Development, Environmental Efficiency, as well as 6 other key areas. This aligns well with FlowCon's own SDG focus primarily on SDG7 (Affordable and Clean Energy), SDG11 (Sustainable Cities and Communities) and SDG13 (Climate Action). As we say 'Your Environment - Our Commitment'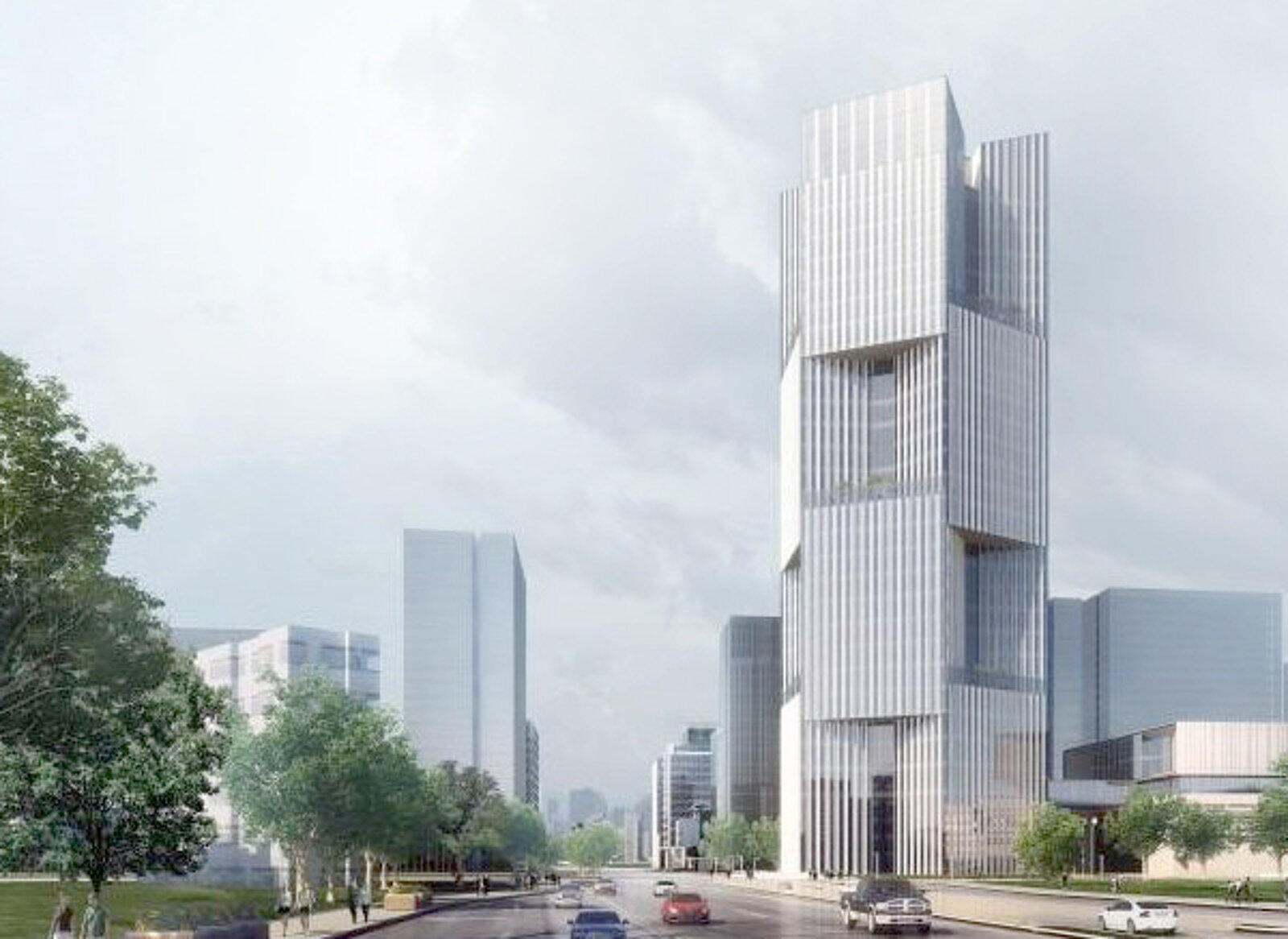 | | |
| --- | --- |
| Project name: | NDB HQ Shanghai |
| Client: | BRICS countries |
| Architect: | East China Architectural Design and Research Institute |
| Consultant: | East China Architectural Design and Research Institute |
| Contractor: | Shanghai Installation Engineering Group Co. Ltd. |
| Valve model and quantity: | 3000+ pcs FlowCon EVS and 200 pcs. FlowCon Green/SM |
| Application: | New building |
| Date of inauguration: | 28th September 2021 |
---