10.2019
Grand Batam Mall, Indonesia
The Newest Mall in the Heart of Batam - Big and Majestic. It is an Adventure of Food and Beverages with amazing Brands and Cozy Ambience; all kept Cool with FlowCon PICVs.
The Grand Batam Mall is, with its luxurious concept and strategic location on Indonesian Batam Island, believed to be able to boost economic growth and support the tourism sector in the area. The new shopping center, which is said to be the biggest mall in the city of Bata, is a 5-floor construction. The total building area reaches 80.000 m2 with an additional parking area of 40.000 m2. With 150-170 different shops, hereof 20% culinary tenants, the mall also includes a large supermarket covering the entire ground floor. In addition, the new mall includes two 200 m2 prayer rooms and a large movie theatre. The Grand Batam Mall is in all ways a majestic project.
Application
FlowCon PICVs were selected for the entire cooling project by the building owner due to low differential pressure. On the smaller FCUs FlowCon Green.1 and Green.2 was selected and for the larger common areas with AHUs FlowCon Green.3 and FlowCon SMs were chosen. The chosen valves were all installed with electrical modulating actuators providing a true PICV solution with full authority. The use of FlowCon PICVs has been a success and a benefit for all involved parties.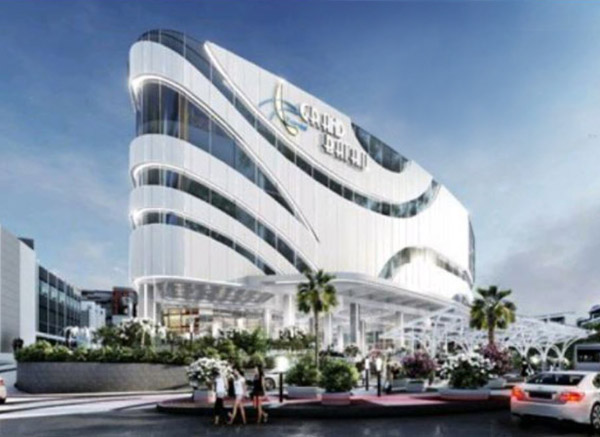 Project Name:
Grand Batam Mall
Client:
PT. Rezeki Pura Riau
Architect:
PHL Architects
Consultant:
PT. Nusa Indah Teknik
Contractor:
Beimacom
Valve Model and Quantity:
130+ PICVs:
FlowCon Green DN20/32 on FCUs,
FlowCon Green DN40/50 and FlowCon SM DN40-100 on AHUs
Application:
New building
Date of Inauguration:
April 28, 2019
---