Upgraded FlowCon SM Actuator
FlowCon is now introducing the upgrading of the SM actuator range to extend user choice. The upgrade will include added product feature at no extra cost, and part numbers and prices will remain un-changed.
The new FlowCon SM-actuator will now include:
Selectable control characteristic
This allows the user of the following choices selected directly on the actuator: Linear Flow, Equal Percentage, Linear Rotation or Linear Signal. Linear Rotation is equivalent to what SM has always been providing. Linear Flow and Equal% is to meet increasing market demands.
Next to this, the SM-actuators keep their unique features of:
Display actuator with programming features:
Providing the most user-friendly and easy to program actuator on the market
Multi-rotational actuator - for a precise position of the spindle to provide accurate flow
Simple selection - All control modes in 1:
The SM actuators include 24V modulation, 3-point floating and 2-position in one and the same actuator making it a one-choice only matching all SM-valves
Easy installation - Upside-down:
Upside-down installation allowed making 360° installation possible
Choice of failsafe and BACnet available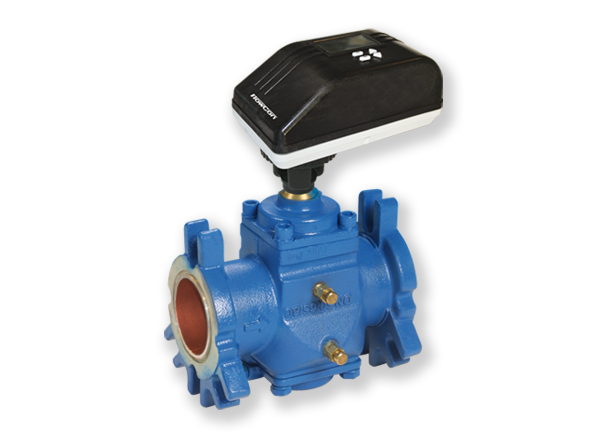 ---